Audrey, a prayer model for all of us
Audrey was only three years old, but she already knew what she wanted.

Her parents had just taken her to visit the birthplace of St Therese in Lisieux, France. As they were leaving the home, little fun-loving Audrey looked up at her parents and announced, "I want to enter the Carmel and offer my life to Jesus."

Dumbfounded, Audrey's parents didn't know what to say They couldn't even imagine where she had gotten the idea. But in the days ahead, the intensity of Audrey's faith would become even clearer.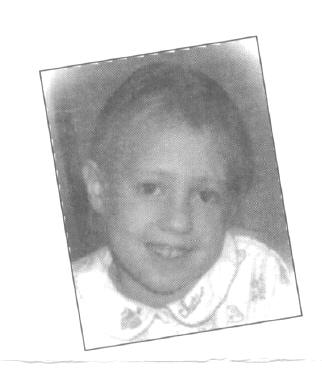 At the age of 7, Audrey was stricken with leukemia. The disease quickly ravaged her body, and it broke Audrey's heart when she was no longer able to play with her little friends. But she didn't complain. Each day she offered her suffering to Christ, with a special intention -- vocations.

In fact when she was down, Audrey would usually smile and say, "Thank you, Lord! Your will be done!" Everyone was astonished at her faith. Especially when in her pain she would respond, "Let's do what the Lord Jesus tells us in the Gospel, and take things one day at a time. 'The birds neither sow nor reap...'," Then she would smile and laugh.

Through chemotherapy, radiation and even a bone marrow transplant -- all procedures that cause extreme fatigue, sickness, and discomfort -- Audrey simply chose not to complain. Instead she blessed others by being happy and playful -- always joking and making people laugh.

When the doctors wanted her to begin walking again after treatment, and she was too tired or too ill, she said she would follow St. Therese's example and walk for a seminarian. Through it all, Audrey offered her joy, her hope, and even her suffering for vocations.

Her faith did not go unnoticed, and there were moments of exceptional Grace. One was a private Mass with the Holy Father. He even spoke to her privately for a few minutes -- and Audrey told him a secret.

It involved a particular young man she had been praying for. Later, as Audrey's health was failing, her mother told her that he had just left to join a seminary. With that information, Audrey sighed and said, "Oh, then I can rest now." With a sweet smile she then slipped into a semi-coma. It was as if she had been fighting off fatigue just to be sure her prayers for this future seminarian were heard.

On the feast day of Mary, Queen of Heaven, August 22, 1991, Audrey was born into eternity. Her last words were, "My Lord, protect me."

The foregoing comes from the Legionaires of Christ one of whom knew Audrey personally. This priest order was founded in Mexico in 1941 and the founder is still leading the order. They are 2000 strong with 400 priests and every member destined for the priesthood. (They hope to start a novitiate of 40 in Sept). Orthodox but not schismatic, their apostolate in addition to maintaining some missions, is to reach out to the laity and support them in ministry. The order recently took over the Catholic newspaper, "The National Register" (three years ago). They also offer a lay order called "Regnum Christi" which has several levels including a 'secular institute' as well as something resembling a 'third order'.
Visit Legionaries of Christ


LEGIONARIES OF CHRIST
475 OAK AVENUE
CHESHIRE, CT 06410.
1-203-271-0805

---